Puerto Rico Local 2725 IAM Members Awarded Back Pay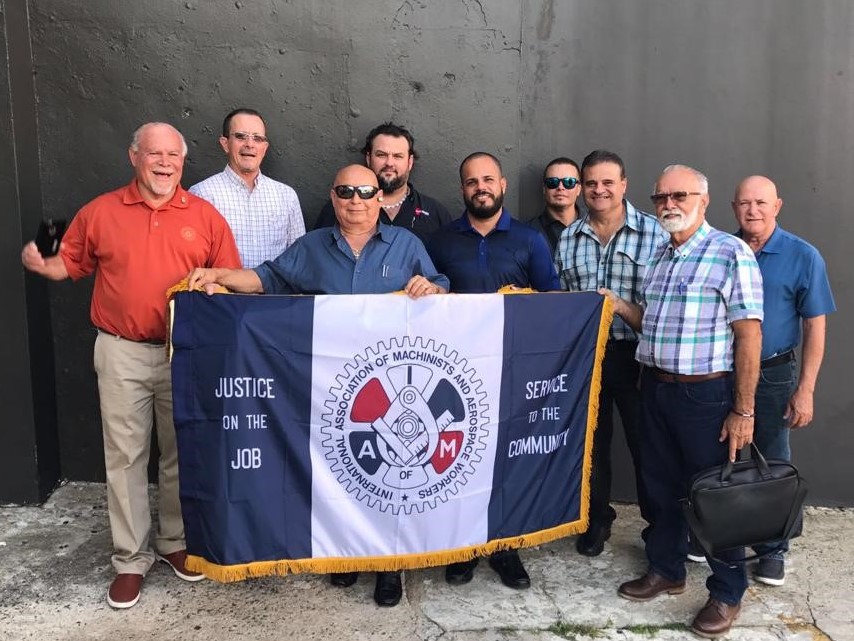 IAM Local 2725 members who sell auto parts and supplies in Puerto Rico have been awarded $205,039.26 in back pay and reinstated to their jobs in a recent National Labor Relations Board (NLRB) settlement between the employer, Empresas Velázquez, and the Machinists Union.
The NLRB had issued a complaint alleging that the employer, Empresas Velázquez, illegally fired 12 employees who joined the IAM in early 2018, and engaged in numerous other violations of the National Labor Relations Act. The settlement orders the company to cease and desist all such unlawful actions.
Management was also ordered to immediately recognize the IAM and engage in good faith bargaining, stop unilaterally changing work rules and assignments, and immediately provide answers to numerous questions posed by the IAM that have been needed to negotiate a first contract.