100 Iowa Valve Plant Workers Vote to Join Machinists Union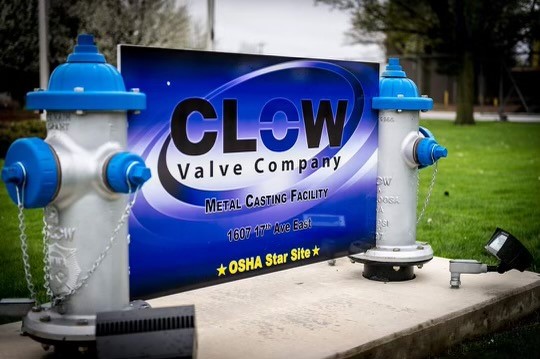 Approximately 100 workers at Clow Valve Foundry in Oskaloosa, IA have voted to join the IAM. These proud new IAM members make iron and brass castings for fire hydrants and water valves.
"We work hard for this company," said Clow Foundry worker Josh Britt. "We want them to work hard for us."
Workers at the plant inquired about joining the IAM late last year after the company significantly increased healthcare costs. Moreover, the company indicated it was potentially making additional future changes to their benefits.
"These workers stuck together and kept focused on why the wanted to be members of our great union," said IAM Midwest Territory Special Representative Chris Tucker, the campaign's lead organizer. "The men and women at Clow Foundry look at each other as family. They are proud of the efficient and productive work they do for this company and want to preserve good jobs in their community for generations to come. I couldn't be more excited for these new members and their families."
The castings produced by the members at Clow Foundry are shipped to a nearby IAM Local 1498 facility, which then produces fire hydrants, water valves and other critical infrastructure.
"We just want a fair shake," said Clow Foundry worker Robbie Saylor.
January 28 2021